Natural Nasal Relief - Homeopathic Formula - Use this if you experience sinus congestion, allergies and irritation.
This unique blend of Olive oil and organic Blackseed oil can help with:
⠀
✅ Seasonal Allergies
✅ Sinus Irritation/Inflammation
✅ Blocked Sinuses
✅ Nasal Congestion
✅ Runny Nose
✅ Post Nasal Drip
✅ Dry Cough
✅ Sore Throat
For preventative care - apply 1-2 times per day - 3-5 drops each nostril
During sickness - apply 3-5 times per day - 3-5 drops each nostril
Customer Reviews
09/02/2021
Ashley N.

United States
It's the product for me!
The product is amazing! I have been using it for a while and my sinus problems are at an all time low! Thank you Pure Beings♥️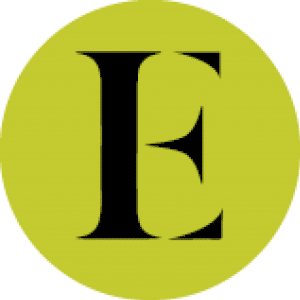 E
08/04/2021
Elana

United States
Magical
I believe that there is a natural remedy for everything. That being said, I had absolutely no doubts that this product would work when I purchased it on a whim, but, still! I was so amazed at the results. Love the ingredients — simple and clean! Just two ingredients: black seed oil and olive oil. My husband and I rarely ever catch colds, but lately over the last week or so my husband has had some slight sniffles in his right nostril. So I purchased this oil, and it shipped same day (). I received it about two days later. We immediately tried it on him and… let me tell you! My husbands quote verbatim: "I didn't even know it was possible to breathe this clearly". We didn't even realize how much cleaning out he needed until trying this oil. In just three days of using this oil he already is inhaling and exhaling through his nostrils more clearly than he ever has before. It's amazing. I can't express my gratitude enough. Not to mention, the shop owner — Samar, is just so incredibly responsive, sweet and amazing. Thank you so much. We are abundantly grateful to have found your product. :)
07/15/2021
Yuser T.

United States
AMAZING PRODUCT!!
I ordered this for my kitten who had really bad congestion from his upper respiratory infection and it REALLY helped! It provided instant nasal relief and he was breathing MUCH better. I stayed consistent with it and within a few days he didn't have anymore congestion! This worked so much better than any medication I put him on. I also use this on myself and it works so well!! Thank you, thank you!
07/13/2021
Jacqueline K.

United States
Headache changing
It was a little funky at first, but I've tried neti pots to allergy meds without much headache relief. This really helps! I still do a neti once a day and then these drops to really clear me out and my headaches are gone. It's a beautiful feeling. Buy these drops now!
05/06/2021
Dass S.

United States
This remedy is absolutely amazing!
I truly believe in this product! I bought the Blackseed & Olive Oil for my mom who suffers from allergies and other nasal issues. Within 24 hours of the first use we both noticed a vast improvement. This remedy is absolutely amazing! She has even expressed how it has helped with any phlegm buildup in her throat, so an added side bonus we were not expecting. I highly recommend this product! Hands down if I ever come to experience any nasal issues I will immediately turn to Pure Beings for a reliable, safe, natural remedy that works. Thanks Pure Beings!!